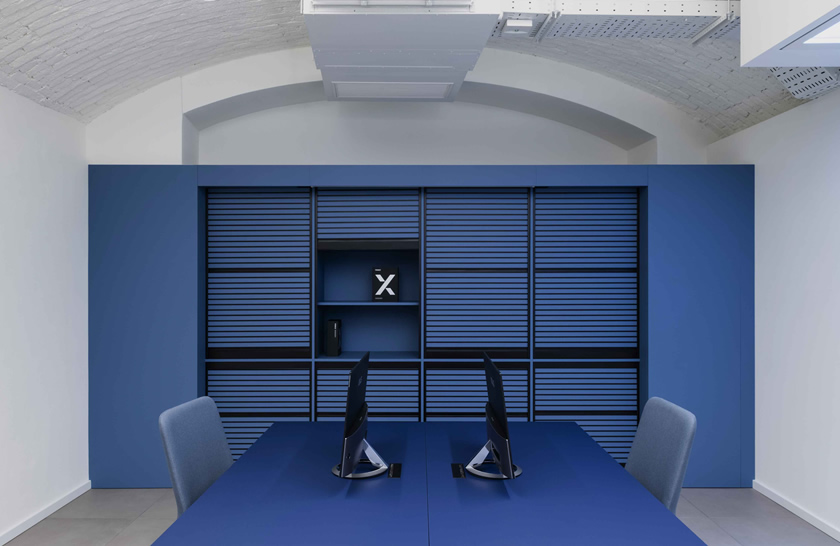 17 Mar

Fenix: material for kitchens and beyond

FENIX NTM® is an innovative material: it is a laminate made of acrylic resins and wood fibers, characterized by a matte and soft-to-the-touch surface, yet at the same time resistant to scratches and wear, and easy to clean.

The name NTM stands for "Nanotech Matt," as FENIX NTM® uses nanotechnology to create its soft and scratch-resistant surface. Thanks to its innovative composition, it is used in a wide range of applications, such as furniture surfaces, interior coatings, kitchen and bathroom worktops, and much more.

Advantages of FENIX NTM®

The advantages of FENIX NTM® include its scratch and abrasion resistance, easy cleaning, and its ability to be fingerprint-resistant, chemical-resistant, and UV-resistant. It is also available in a wide range of colors and finishes, offering great design flexibility and a modern and sophisticated aesthetic. In addition to being pleasing to the touch and sight, the surface of FENIX NTM® has a unique non-porous outer layer that keeps the material clean and is suitable for contact with food.

Soft Collection: the line of FENIX tambour doors

For all these reasons, we have chosen FENIX NTM® for the Soft Collection line of tambour doors. The collection, designed by Gio Tirotto, is characterized by a range of finishes and models that expand the Aluroll proposal for the kitchen and beyond.
In fact, the custom-made tambour door kit is very versatile: it allows for elegant covering of cabinet surfaces and is useful in all areas of the home where there is little space and it is necessary to hide the contents of the cabinet for privacy or order, such as for bathroom appliances, shoe racks in the hallway, or the storage compartment in the closet.
It is also available in different colors that match existing furnishings, providing a dynamic and graphic touch. Its coloration, opacity, and softness to the touch make it a practical and design insert.

How to clean FENIX

The FENIX NTM® blind also meets hygiene and maintenance criteria: the material it is made of is resistant, non-absorbent, and non-toxic. It can be cleaned with hot water and neutral detergent.

FBSProfilati's eco-friendly choices

The introduction of FENIX NTM® into our collections reflects values that have always inspired us, such as innovation and technology without sacrificing the green aspect.
The exterior part of this material has a surface treated with new generation acrylic resins that, through the Electron Beam Curing process, are hardened and fixed. The interior of FENIX NTM® is composed of paper and thermosetting resins.
Thanks to the presence of lignin, a natural polymer that acts as a binder for wood fibers, the amount of phenol in the resin is reduced by 50%. This innovation means that most of the key components of FENIX NTM® Bloom come from a single source, namely responsibly managed forests.
All of this confirms our commitment to reducing environmental impact, which has characterized our choices since the beginning: from day one, we decided to produce decorative profiles, but we do so using aluminum, a sustainable material par excellence, and renouncing the use of plastic.
The foresight shown in paying attention to eco-friendly issues makes us a company that knows how to look to the future.