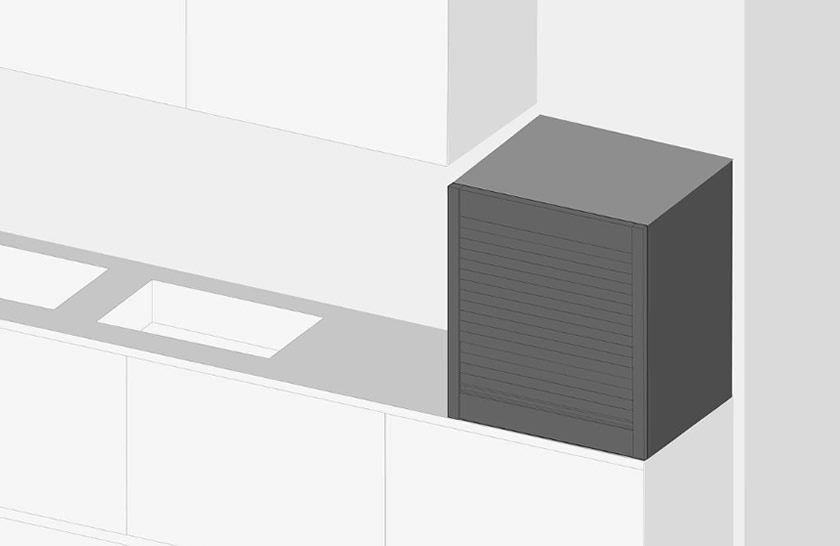 14 Oct

Fbs Profilati's news at Sicam 2022

FBS Profilati will take part at Sicam 2022 from 18 to 21 October 2022, at Pordenone Fair, the International Exhibition of Components, Accessories and Semi-finished Products for the Furniture Industry. It is an important showcase where professionals from the sector, industries and b2b meet.
In addition to networking, it is an opportunity to confirm its presence in established markets and enter emerging ones.
The exhibition offers great inspiration and the opportunity for companies and professionals to show their products and receive new stimuli to continue to create innovative decorative solutions in step with the interior design market.
The trade fair event gives space to the news in the components and accessories market and FBS Profilati will show the new clip profile system for drawer covers. They are supplied in pairs, cut to size, proposed in different shades of color and very simple and quick to assemble.

Another news with which we will be present at the fair is the latest Aluroll model, TB1, a perfect box for storing small appliances and food processors. This is a project in partnership with LUBE kitchens.
Furthermore, the new Aluroll catalogue will be shown at the fair, revised in graphics and more rationalized, to provide a complete overview of the tambour doors' range.


The Slim Led M1 model and the brand new 45 degree extruded profile are added to the variety of LED profiles, iconic perforated aluminum screens.
Another successful product that will be present at the event is WAY, the decorative system for windows and glass panels designed by Gio Tirotto, which is inspired by the intertwining branches, the veins of the leaves and the movement of the grass' filaments. A new aluminum finishing colour will be shown in trend with the market: it is the olive green U7 color. It is a shade of green that increasingly integrates the indoor and outdoor concept, in which there is no separation between indoor and outdoor to suggest harmony with nature.
This color can be declined both in the standard and micro-perforated (wind) version to create LED profiles and is part of the company method that offers a great advantage: from the same raw material, that is the aluminum roll, we create different product categories, tambour doors, drawer covers, led profiles, decorative inserts and profiles for double glazing.
This allows you to create a single home interior project, combining the various components, for example by choosing the same color for tambour doors that covers the cabinet and the bar for LED strips.
During the fair, visitors will be able to appreciate the solutions that FBS Profilati makes available, experiencing first-hand the quality and design.
Our Staff will meet customers at Stand B24 in Hall 7.