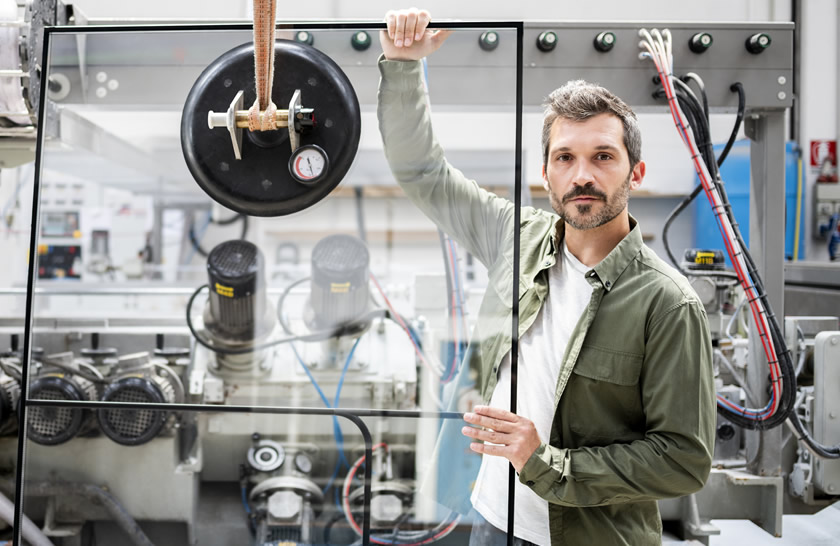 14 Jun

FBS Profilati shows WAY at Fuori Salone 2022

FBS Profilati took part at Fuori Salone 2022 from 6 to 12 June 2022 at Alcova 22, an exhibition space that will host galleries, independent designers, innovative brands, companies and cultural institutions. It is an international event that, together with the Salone del Mobile, animates the Milan Design Week in different areas of Milan with installations, exhibitions and events.

This edition is entitled "Between Space and Time" and gave FBS Profilati the opportunity to show WAY, a new decorative system for vertical surfaces and for double glazing designed by the art director of the company Gio Tirotto.
The installation lends itself as a fulcrum of inspiration for the numerous uses of this joint, this is made possible through an image that depicts the facade of a building that takes up typical scenes of today's day in domestic environments. The resourcefulness of this project lies in the fact that the most popular window formats are used to demonstrate that WAY – like nature – can adapt to the environments in which it must live.
In the center of the room, WAY stands in an elegant but at the same time simple way. This in a transparent double-glazing system, that is, two parallel sheets that hang from above to simulate the environment in which WAY is intended to live. When you enter this room, the individual feels the same serenity that the human being feels when he contemplates creation.

In fact, WAY takes inspiration from its harmonic forms: the veins of the leaves, the movement of the filaments of grass and the branches that intertwine in the sky.
To suggest an atmosphere of peace and serenity, but at the same time of dynamism and versatility, the designer chooses to gather the whole setting around a curtain that filters the light from the outside. It is a curtain with a rainbow pattern made up of bold vertical stripes, which brings together eight shades in repetition. The external light takes on infinite shades evoking the same feeling of infinity as the combinations of WAY are infinite.
At this stage, the choice of the set becomes fundamental: the contrast between an austere and poor environment and an elegant and refined installation.
Contrasts that have always marked nature and its creation.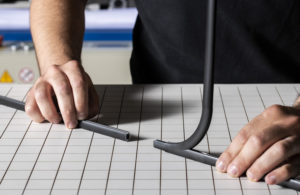 Fbs Profilati's Staff met customers at the Fuori Salone in via Saint Bon 2 and in the Settimo Milanese headquarters in via Edison 251, a few kilometers from the Salone del Mobile, where it has shown WAY and the other products that have made the company a leader in the production of accessories and components for the furniture and double glazing industry.