27 Oct

6 STORAGE IDEAS FOR SMALL KITCHENS

How do you create a place for everything when you're short on space?

Experts say the trick to staying organized is having a place to put everything, especially in the most crowded rooms of your home, such as the kitchen.

Luckily, there are clever storage ideas for small kitchens that can help you make more counter space in your tiny kitchen, declutter your kitchen drawers, organize your messy cabinets and perfect your pantry. You just have to know what to look for and where to find them.
1 Get a Kitchen Corner Unit Mechanisms
Don't waste valuable space in your kitchen, invest in a time saving corner unit! There are few main types that are available from the revolving carousels to the pull out mechanisms.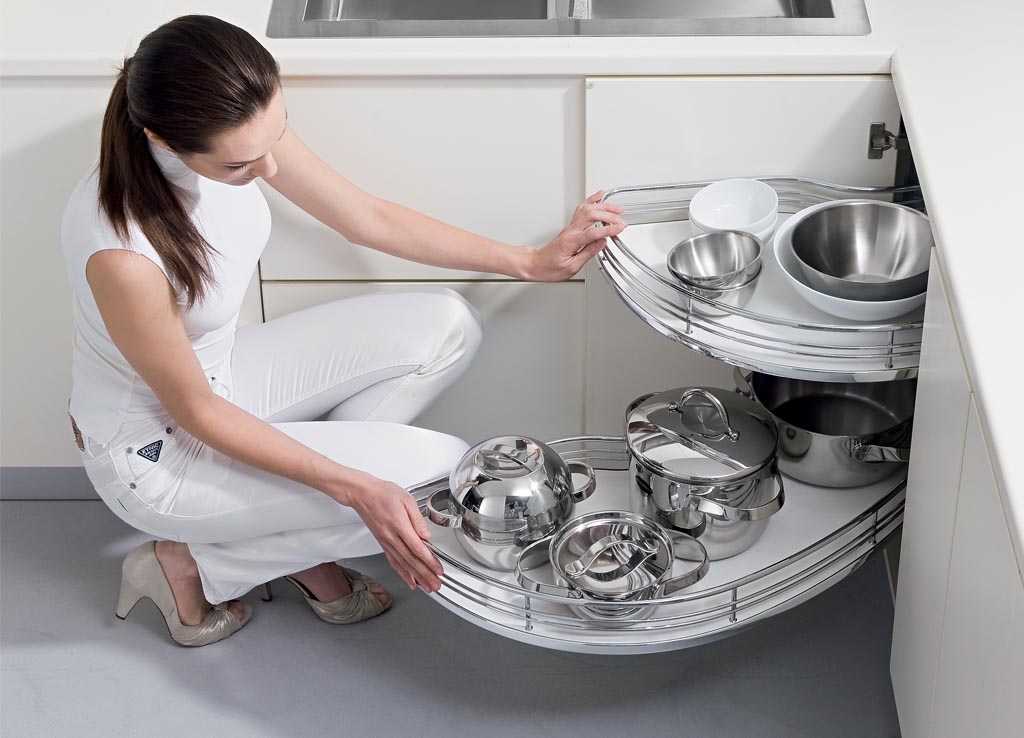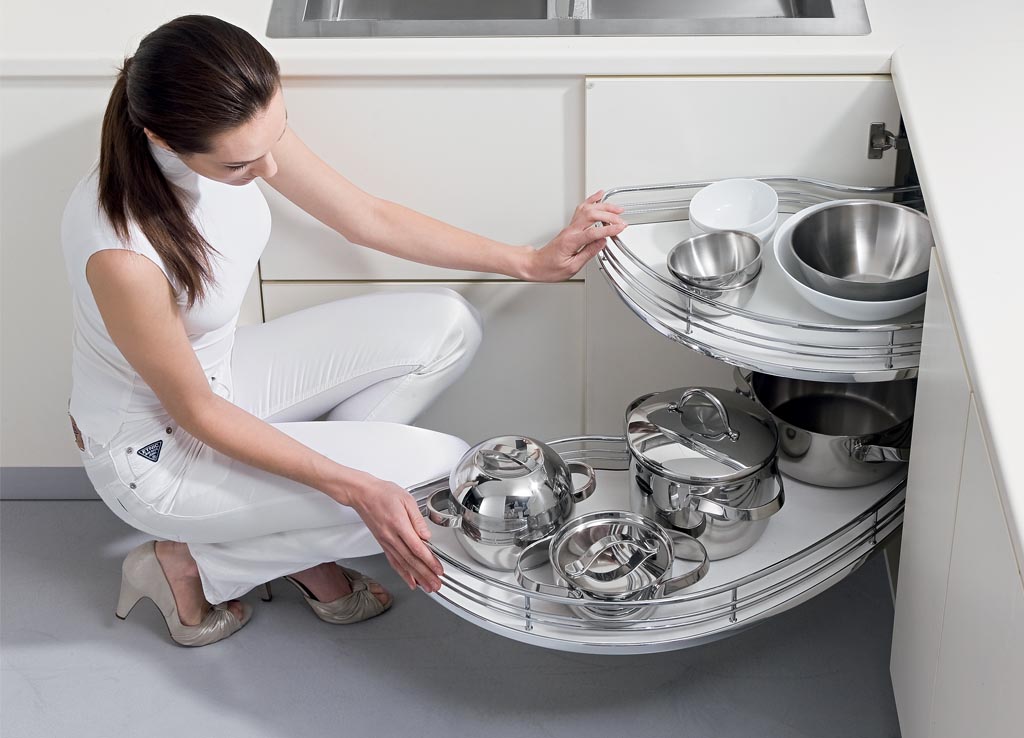 Image Credits Vibo
2 Fit in a Pull out larder units for your tall kitchen cabinets
Not an inch wasted! pantry pull-out allows up to 100 kg of stored groceries to glide smoothly out of the cabinet. It is installed very quickly, requires no maintenance and can be cleaned without a problem.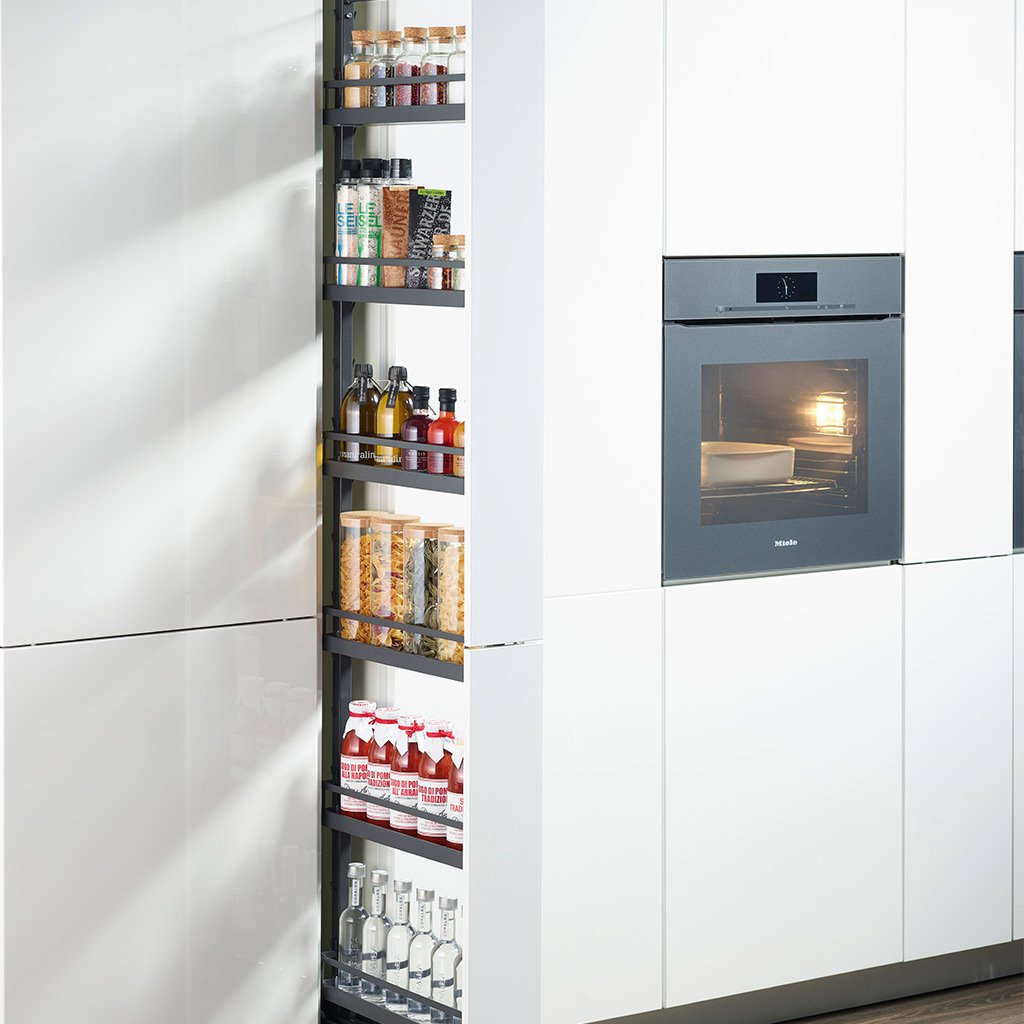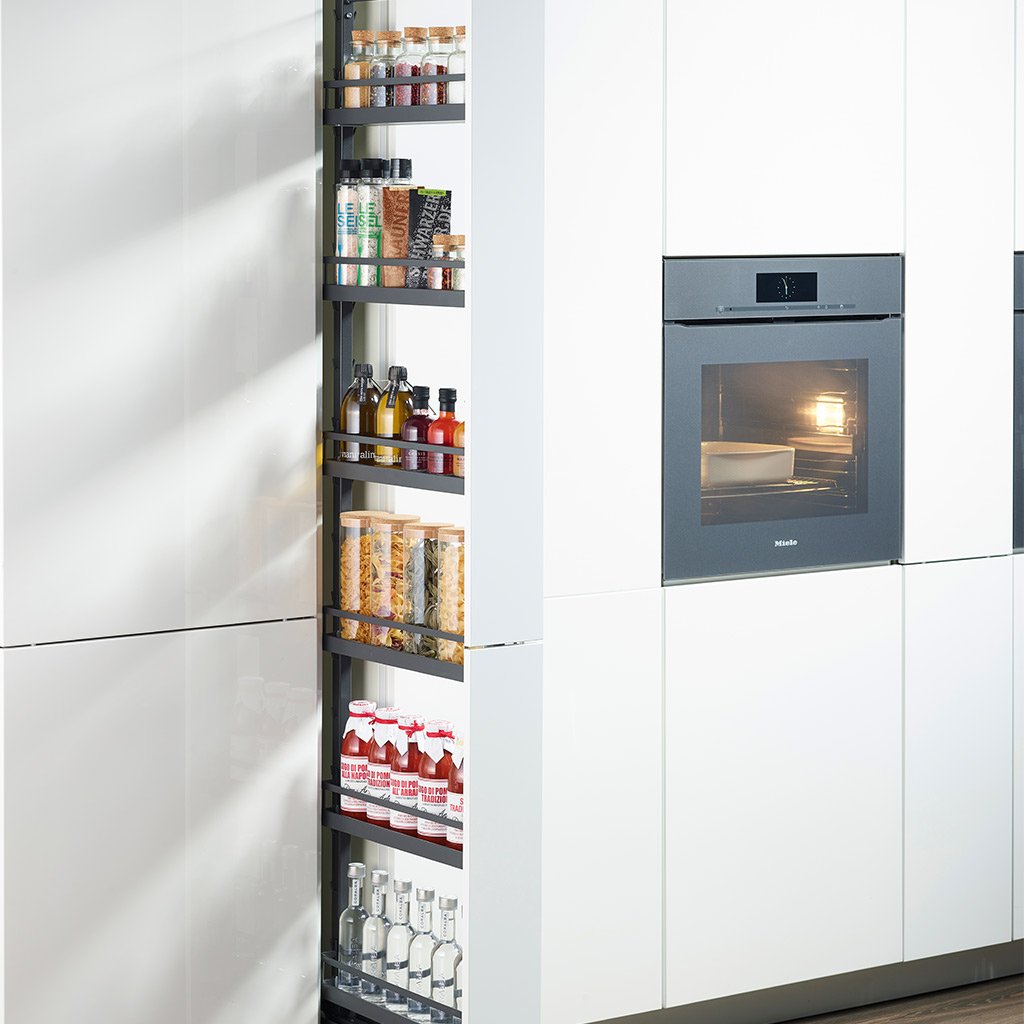 3 kitchen appliance cabinet roller door
Tambour doors are among the most versatile of interior design options. They can be used horizontally or vertically, and on some ranges the front panel can be designed to your specifications, making them a perfect fit in even the tightest of spaces.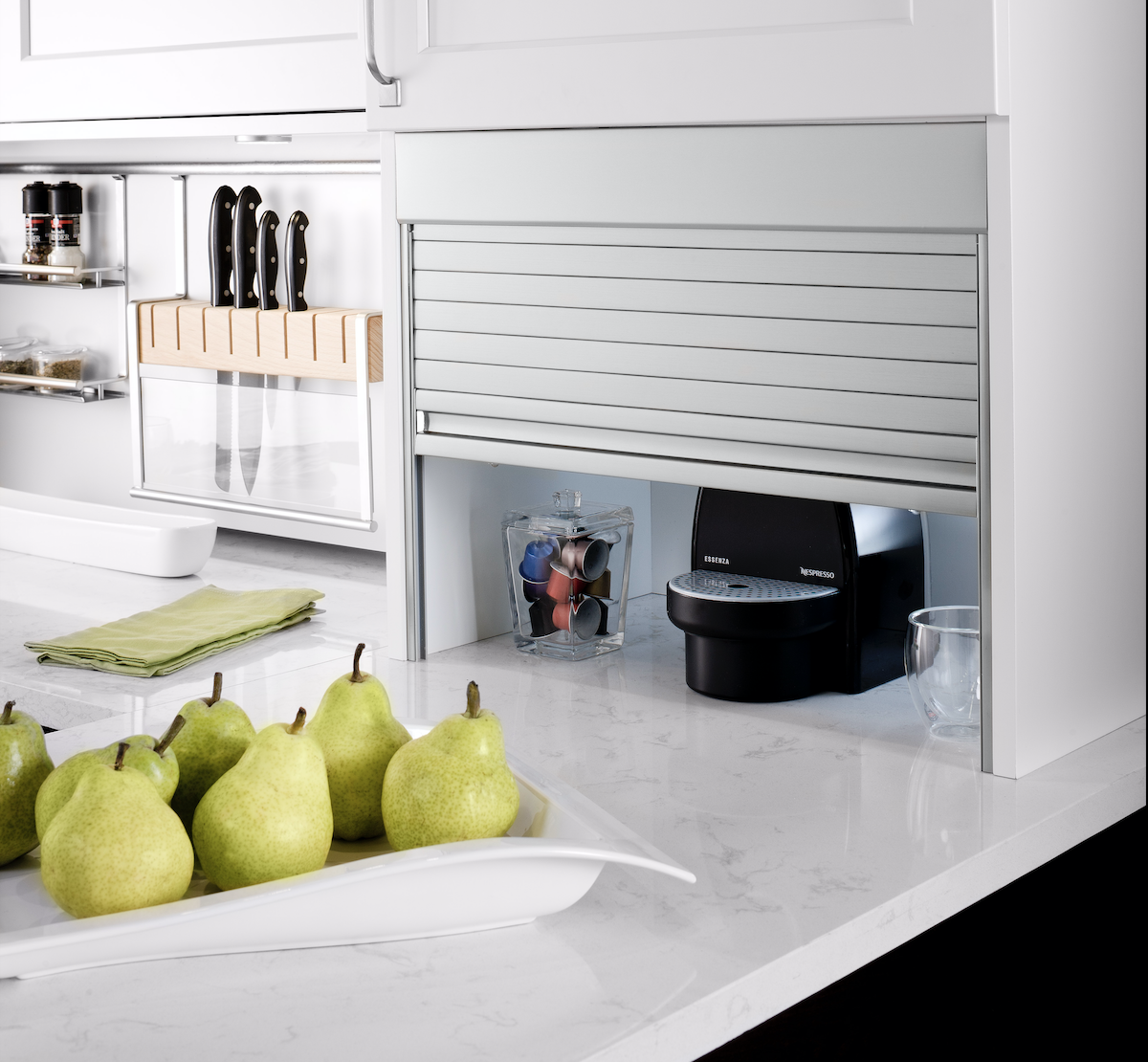 4 Under-Sink Storage
Turn a cupboard into your cleaning centre. Store your cleaning materials in a basket to lift out and carry around as you clean.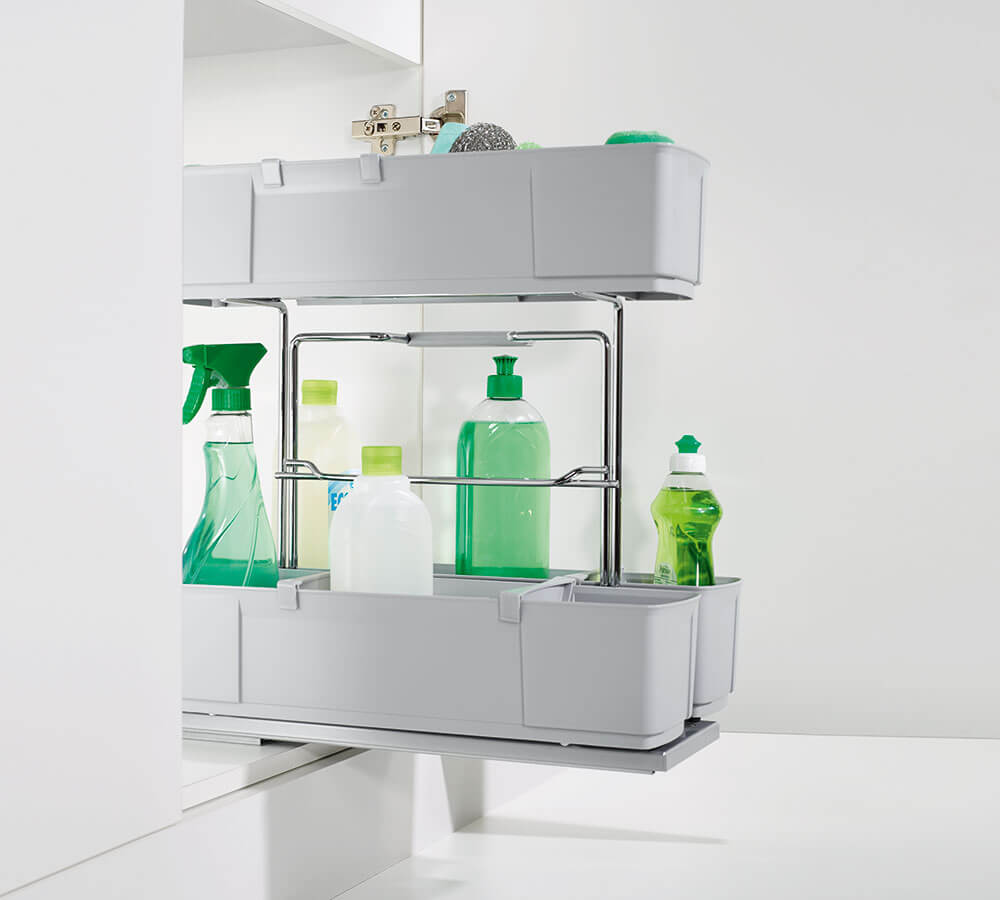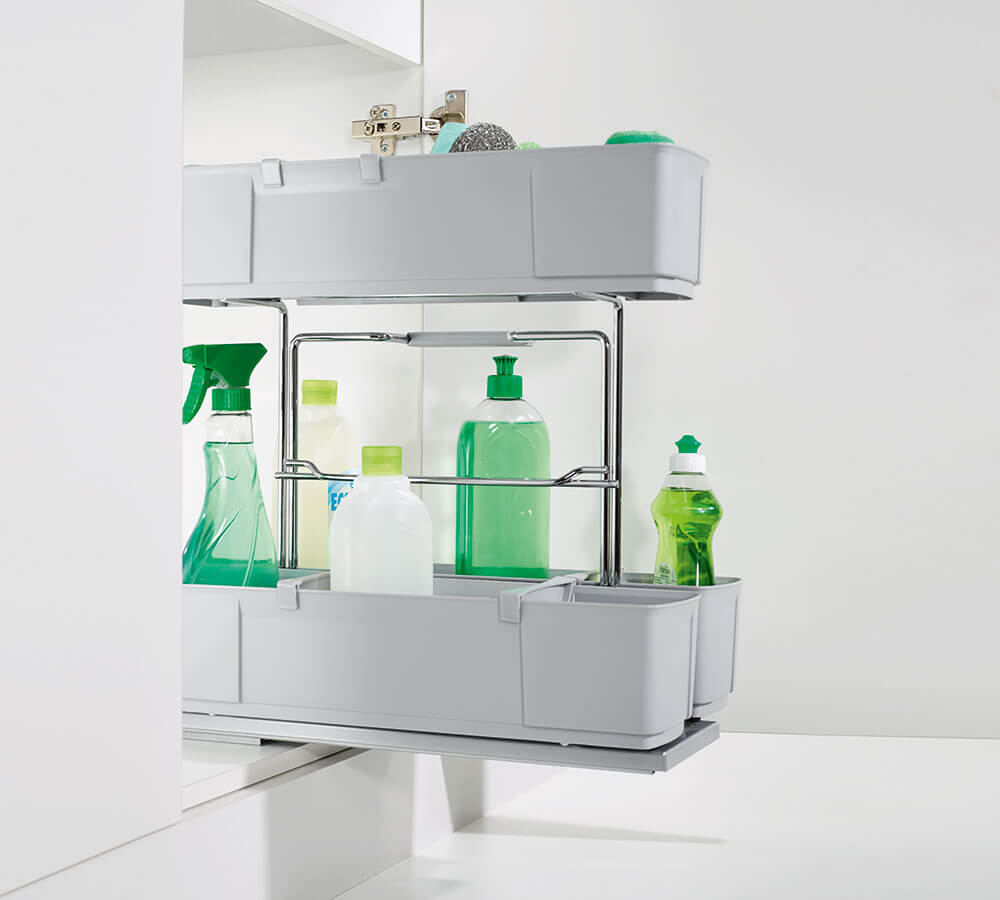 5 Make the most of the splashback space in your kitchen.
You can hang more than paints on the wall.
6 Kitchen Drawer Organizer
Arguably the best way to declutter your kitchen and keep it tidy. While there you might consider adding a touch of style with the innovative drawer covers