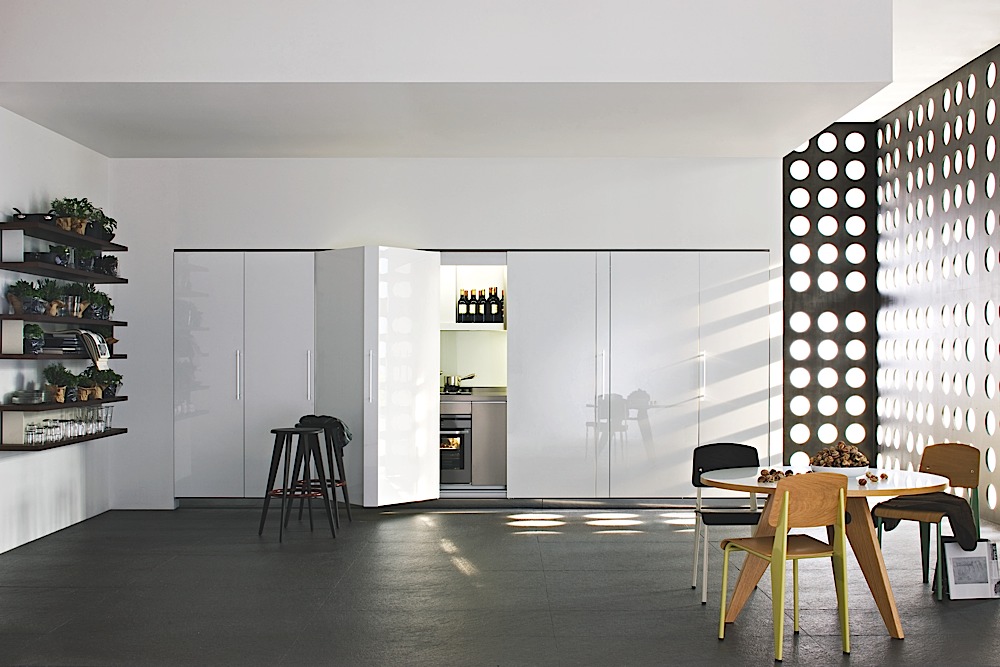 05 Nov

BEST CONCEALED KITCHEN DESIGN SOLUTIONS

Just because you don't have room in your kitchen for a six-burner stove, double-bowl sink or Sub-Zero fridge, it doesn't mean you have to sacrifice function or style.

Storage is one of the most important elements in a small kitchen. By maximising every spare centimeter, reorganisingareas that don't work as hard as they should and adding extra solutions where necessary, you can turn a tiny room into a spacious kitchen.

Want to know more about maximizing your kitchen storage? 12 Kitchen Organizing Top Tips:https://www.apartmenttherapy.com/real-life-remodel-all-the-ways-hidden-cabinet-hacks-dramatically-increased-my-kitchen-storage-234828

Concealed kitchen are growing in popularity

https://www.arclinea.it/ita/news/events/beyond-the-collection

Minimal kitchens are all about discarding clutter and cleverly concealing what's left. Limited space and improvements in storage solutions have paved the way for clean, minimalist kitchens that you hardly know is there. A completely concealed kitchen can be a practical option for anyone with a smaller layout as well as homeowners with spacious kitchens. From fold-away doors, sliding doors and hidden drawers to Alexa and Google voice activated tambour doors there are many ways you can keep clutter out of sight in your kitchen.

Disappearing Act: Fold-Away Doors and Sliding Doors

In order to save space, sliding track doors conceal sinks, refrigerators, freezers, dishwashers, ovens, and induction ranges when not in use. For large and small spaces, behind the fold-away door it is possible to find a perfectly functional mini kitchen, tricked out in high quality materials. While it's gorgeous to look at even when open, the kitchen disappears completely when the doors close.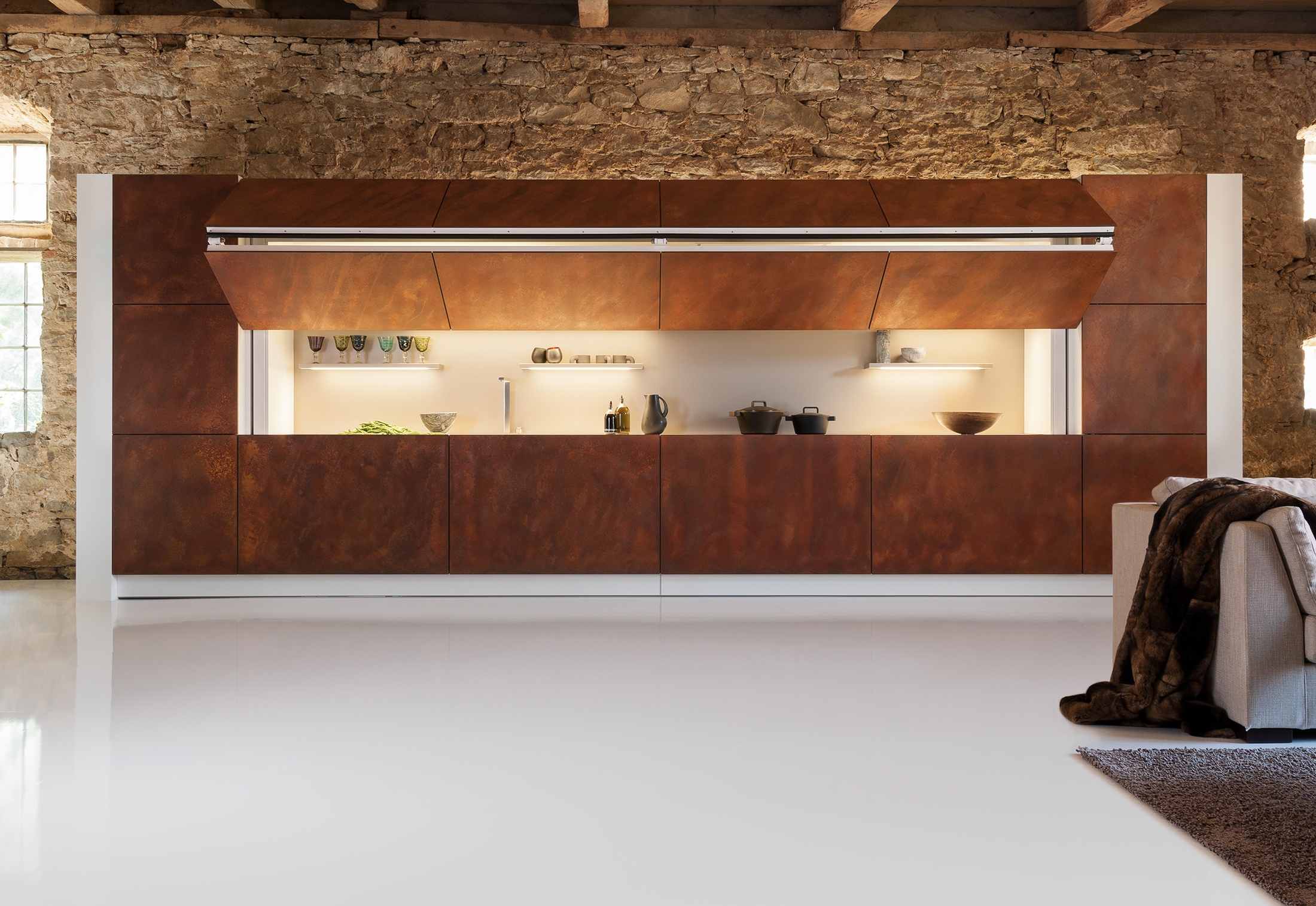 In this case, cabinets, drawers and electrical appliances are hidden behind an electronic panel.  The kitchen front is fascinating not only because of its unique functionality, but also because of its natural rust coated design. At the touch of a button, the kitchen front panel lifts to show the worktop with shelves, an extractor hood and integrated lighting.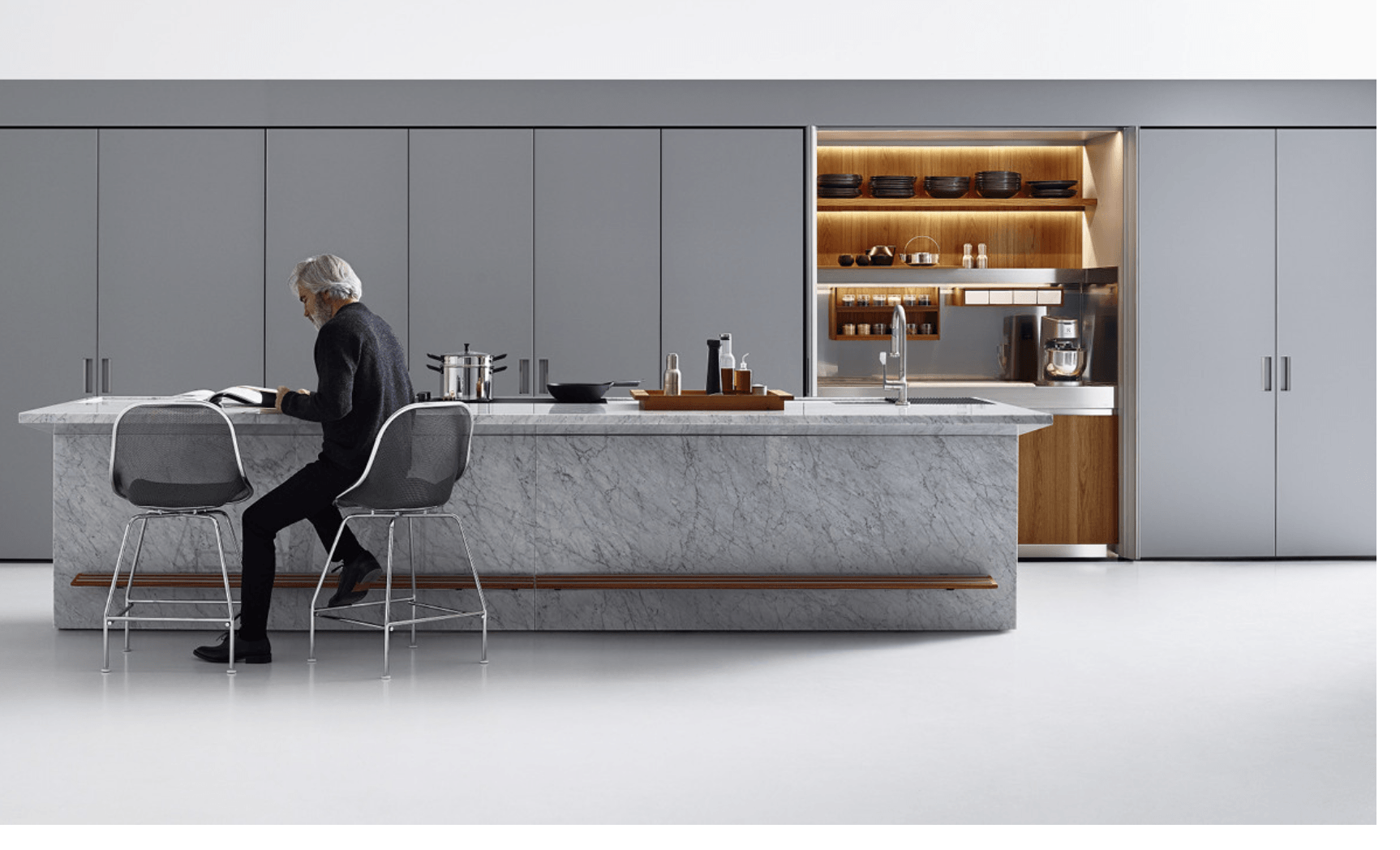 Go minimal
As the world starts moving away from excess, you might have thought about going minimal with your new kitchen. A kitchen stocked with essentials – everything you need and nothing more.
Discover how to design an essentials-only minimal kitchen at: https://ktchnmag.com/blog/stock-essentials-minimal-kitchen/
Why didn't we think of that? Roller Shutters
A kitchen renovation can be a big investment, and while you don't want to follow every trend out there, FBS Profilati offers a functional alternative.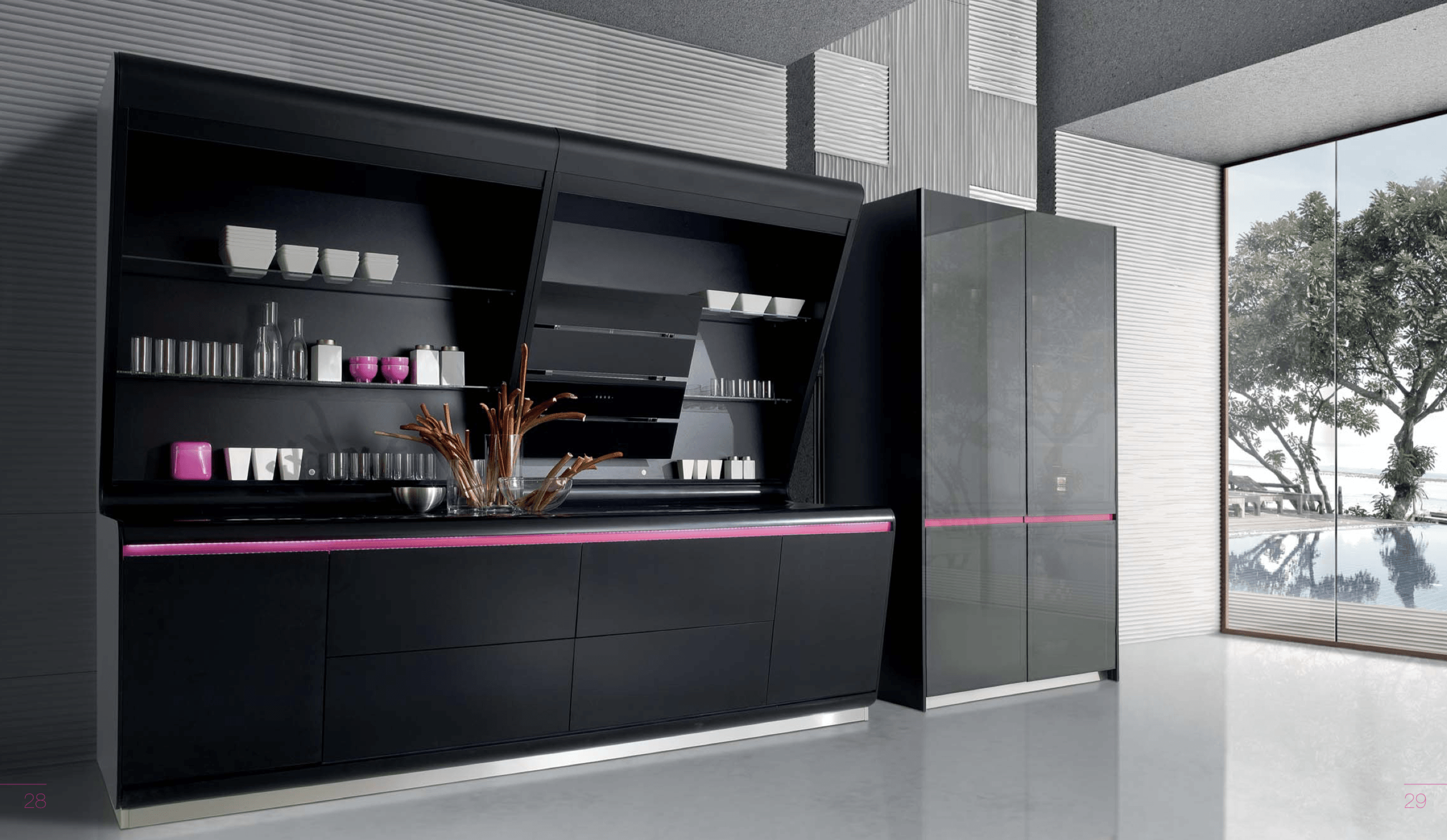 Roller Shutters are highly efficient door systems which can be used in numerous applications both horizontally and vertically. Roller shutters simply spell elegance, shout functionality and can easily become the focal point of your kitchen. They leave your kitchen transformed and reward it with the luxury of space. The range ensures easy workability, smooth motion and unhindered access to the storage items while you work.
When compared to sliding or hinged doors, as well as with other tambour products, our systems offer numerous advantages:
Practical – Full access to cabinet contents.
Functional– Smooth, quiet operation.
Space-Saving– Doors do not open out into the work area.
Unique Design– Endless possibilities for cabinet sizes, designs and finishes.
Reliable– No swelling or sticking with humidity.
Durable– A polymer-based formula resists scratching better than hot stamped or foiled tambour products.
Versatile– Can be used in both new and retrofit applications.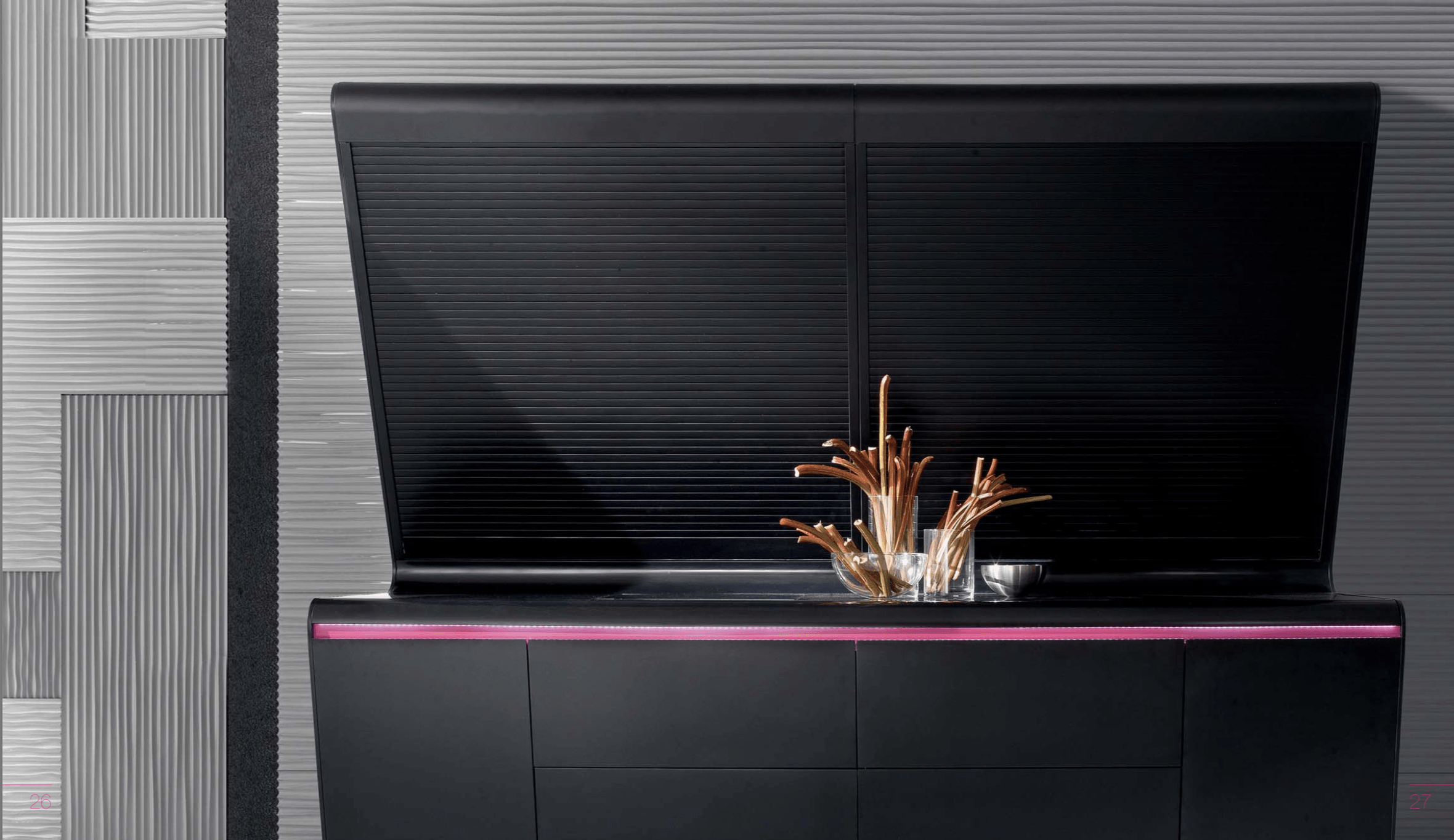 https://ktchnmag.com/blog/5-companies-making-completely-concealed-kitchens/
https://www.hafeleindia.com/en/info/products/kitchen-fittings/roller-shutters/5320/?app=fullresponsive)
https://www.rehau.com/us-en/furniture/surfaces/metal/tambour-doors
IMMAGINI
http://www.hobsonschoice.uk.com/projects/light-filled-kitchen-space/
https://www.kitchensource.com/cau/ha-443.18.900.htm
https://german-kitchens-cardiff.co.uk/kitchen-storage/
https://www.micasarevista.com/cocinas/g688/cocina-blanca-toques-turquesa/?slide=2
https://www.richelieu.com/us/en/category/hinges-slides-and-opening-systems/opening-systems/tambour-door/ready-to-assemble-kits/metallic-tambour-door-kits-stock/tambour-door-stainless-steel-finish-25-mm-slats/1165844 (HA COPYRIGHT)
KITCHENS