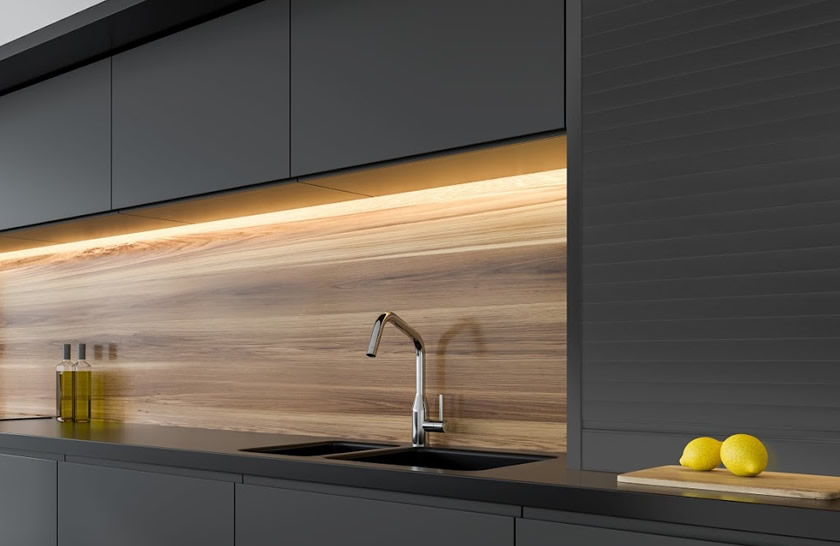 29 Nov

The versatility of the tambour doors, eight applications: from home to office, from camper to hospitals

The tambour door is a versatile solution, which intercepts the needs of individuals but also of interior designers, freelancers, companies and anyone looking for a practical and captivating way to cover a piece of furniture with profiled slats. There are hundreds of possible combinations thanks to the variety of sizes, colors and patterns and when it comes to design the only limit is the imagination.
Let's see together, among the many, eight possible applications, starting from the home to finish with the offices.

1. Kitchen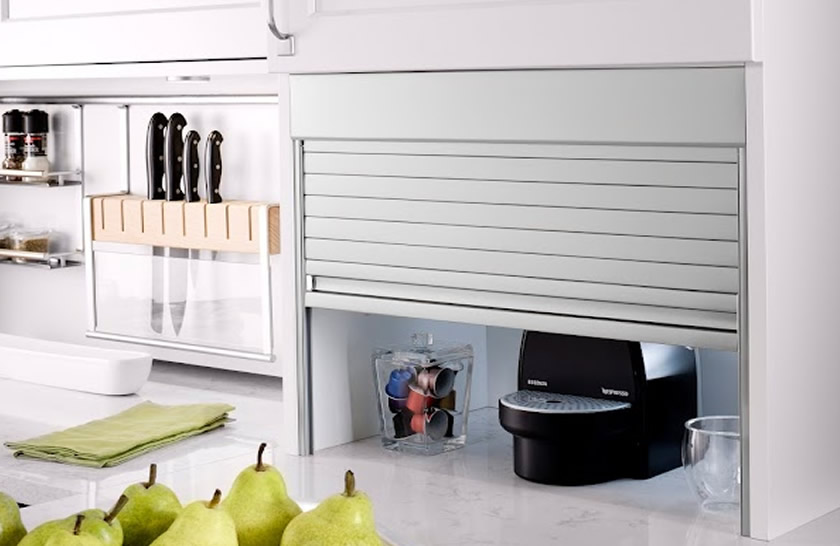 Creating an elegant, organized and practical kitchen is everyone's dream;but often household appliance are bulky or the exposed food packages ruin the plans.
To overcome this problem, tambour doors are able to solve it and they will take your kitchen to a whole new level.
The great thing about the tambour doors is that you can configure them in any size: from tiny cabinets to huge doors, it depends on how big your kitchen furniture is.
This way your kitchen will never lose its luxurious touch.
The ideal rolling shutter for kitchens are the micro-perforated ones: not only will they allow air movement in the cabinet (so they are food-friendly) but you can also use the cabinet's internal illumination to generate a light illusion through the perforated slat. This way you will transform your kitchen into the most stylish living area ever.
2. Bathroom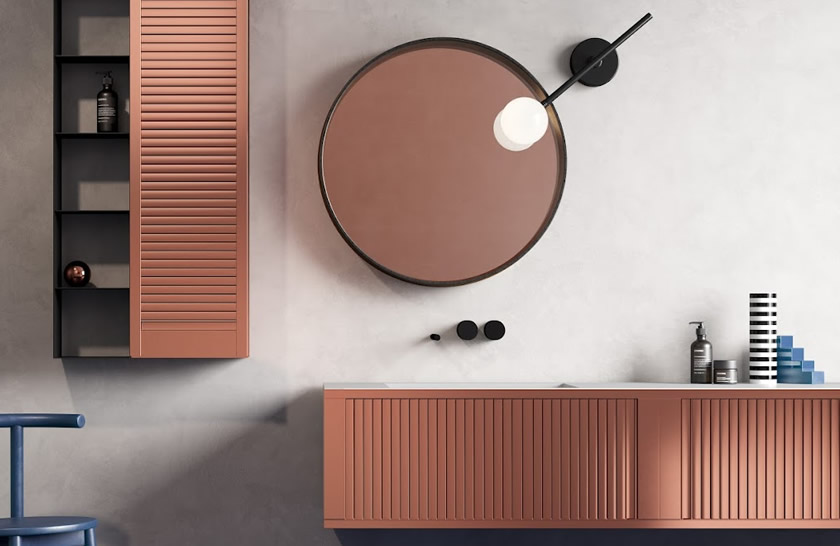 The bathroom is often the victim of our obsession with cleanliness and order at home. It is frequently the place we look after most to keep it tidy and clean. Sometimes we even keep our cleaning appliances in the bathroom itself but they are not beautiful to look at.
To keep tidy and clean, the tambour doors for furniture are suitable to solve this problem and for any type of bathroom.
3. Shoe cabinet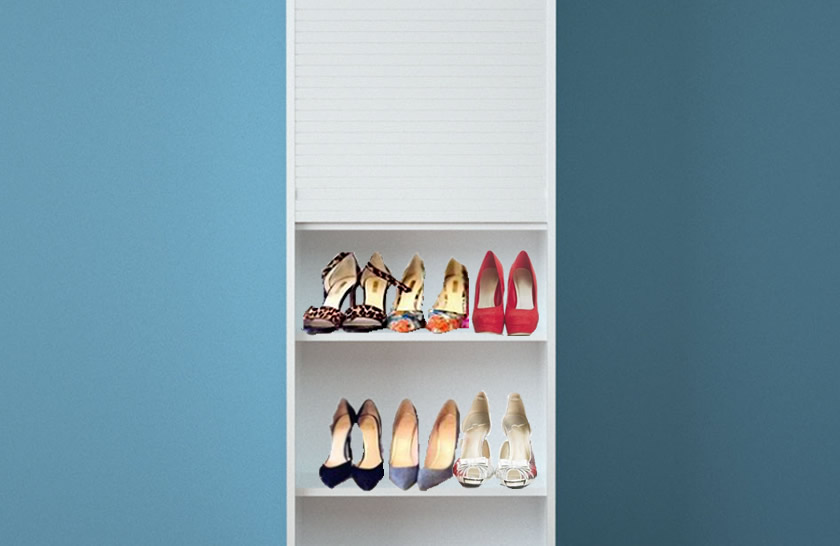 We are all obsessed with buying shoes but we all have the same problem: where should we store them all? Shoe racks are very comfortable but sometimes they don't give the impression of an organized apartment. I have struggled to look for closed shoe racks, and even when I find it, its doors are always in the way. That is why aluminum tambour doors meet this need: no more damaged shoes or uncomfortable closing systems. This is how we can hide shoes and hide clutter in one place.
4. Laundry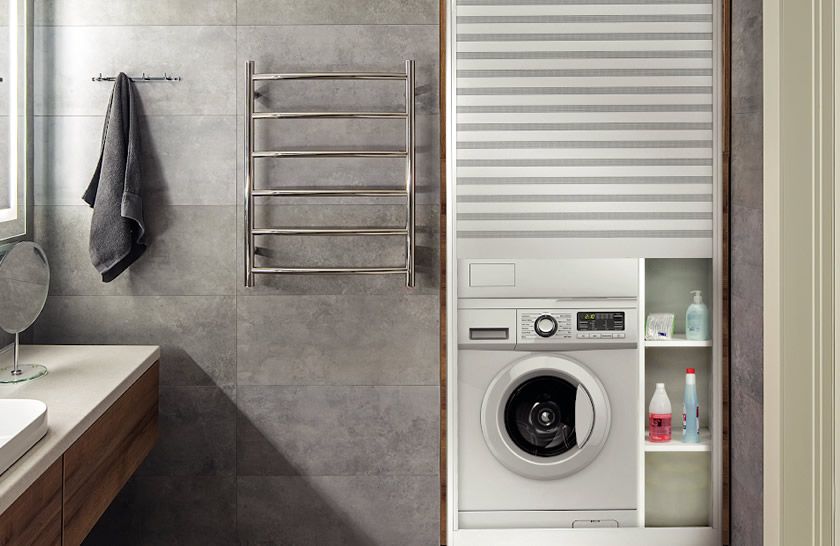 When it comes to laundry, not always apartments have a dedicated area to store all we need, it then folds down understairs and in the closet, where often there is a niche to collect objects and detergents.
Space-saving and organisation are keywords when thinking about a house with an improvised laundry area.
Traditional door cabinets can be very comfortable but the opening system may not be the best option for you.
Covering laundry appliances is often difficult if they are stacked or positioned next to each other, which is why tambour doors may be the best fit for you and are available in the manual or remote control option.
5. Garage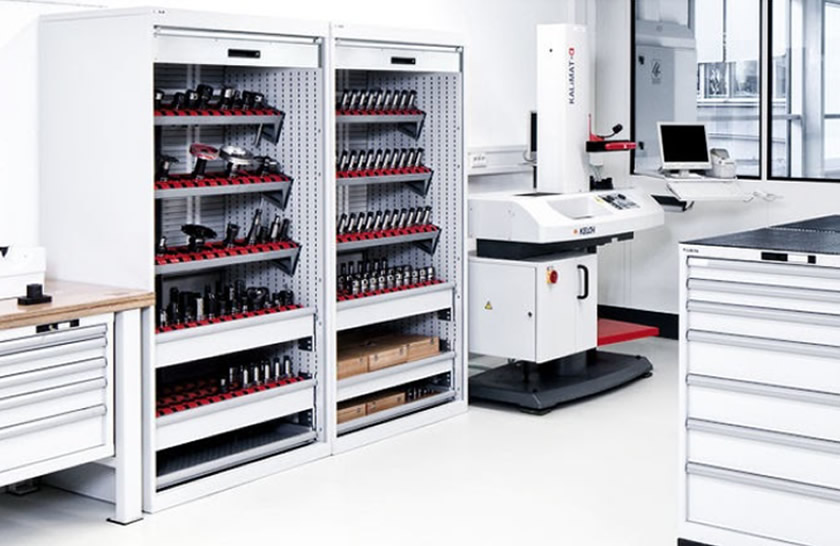 Having a garage is the most convenient thing you can imagine: you can put away all the tools you have. However, the real problem arises when you realise you have put too much of it away and you don't even have room to park your car. If the accumulator in you won't let you throw anything away, the best solution for organising such a space is a tambour-door piece of furniture. On the other hand, if you are a hobbyist or like to take care of your car without knowing where to put things, rolling tambour doors will allow you to close and open doors without ever giving your precious car a scratch. The tambour doors for cabinet are available in horizontal, vertical and motorized options.
6. Caravan and boat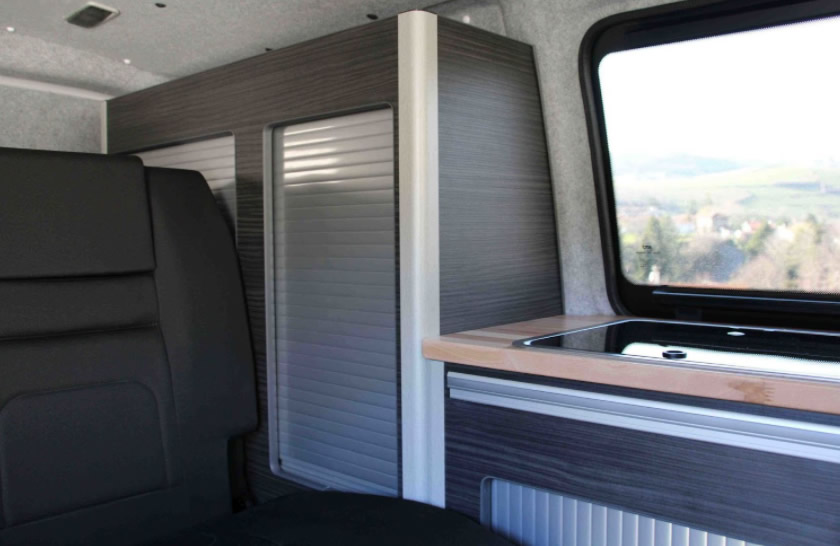 Interior design wasn't made only for managing spaces and shapes in houses but also in the vehicles we use to travel: you just need to be indoors and have some creativity; whether it is a campervan or a boat, interior design will not find any limitations. Both areas have in common the necessity of saving space for storing essentials. All of this in the safest and most accessible way possible. The tambour door is a system to save space without giving up on elegance is the rolling tambour door.
7. Technical furniture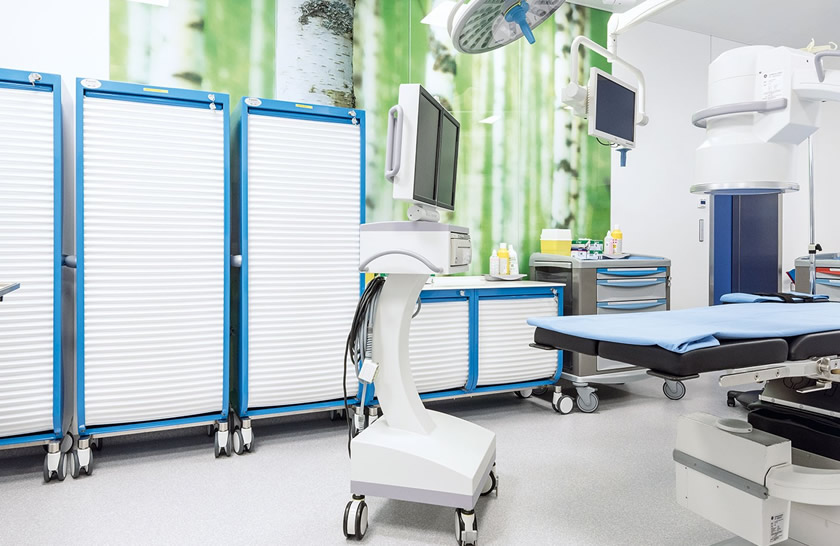 As we said before, interior design does not have to be limited to the home, it can also expand to any indoor location. This is why an efficient space management is a big opportunity to gain other space. The best thing about the tambour door is the fact that you can put it everywhere: hospital, library, shop, restaurant, it doesn't matter because it fits perfectly in any environment without you having to worry about how you put things in. It gives a great touch of design and elegance and does not compromise the functionality or intelligence of the furniture.
8. Office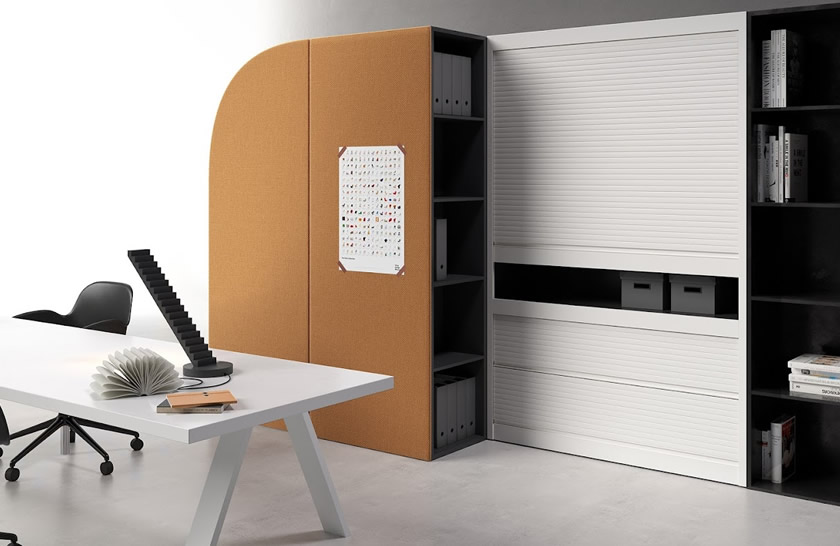 In the offices there are stationery, pieces of paper, binders and documents: placed on open furniture, do not always give the impression of a tidy place, and order is often the watchword for working well. That is why the aluminium tambour door is one of the latest trends in office design: elegant, minimalist and compact but also functional and simple: by lifting the shutter you will find everything you need!